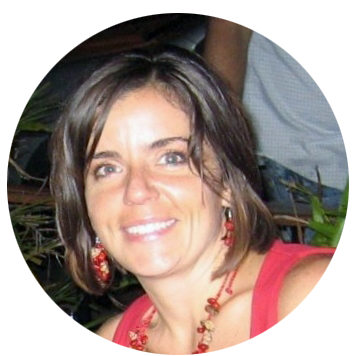 When I was a kid, I was in the French Immersion program in Canada. I used to say I was going to grow up to be a translator. When I was a teenager, I studied Italian at the local college.
But then in high school, I discovered I was good at math and chemistry, so I decided to study Chemical Engineering at the University of British Columbia, in Vancouver. In university, I discovered I loved Spanish, and started studying it while I was on exchange in England in my third year.
After a few years of working as a process engineer at Bantrel Co. in Calgary, in Canada's oil and gas industry, I decided I wanted to go and do something different, so I took off to Mexico to study Spanish, and then through a series of events, ended up working in El Salvador for two years, for the American Red Cross on a rural water project, and then teaching English and French, and doing the occasional translation.
Then once I was back in Canada, someone gave me a CD of a Brazilian singer named Adriana Calcanhotto, and I discovered I loved Portuguese… so I added another language on. Soon after, I was hired at the CAWST, Centre for Affordable Water and Sanitation Technology, a not-for-profit international development organization based in Calgary, as International Technical Advisor for Latin America.
I spent four years working in 12 countries in Latin America, giving workshops in Water and Sanitation to local organizations, international agencies, and government agencies. I had to flip between all four of my languages almost on a daily basis, and the whole time, I was really observant about the different flavours of Spanish and Portuguese spoken in different regions. As a language nerd, this was like a dream for me 🙂
Once I was thoroughly exhausted from that, I went back to "traditional" engineering, this time in industrial water treatment, for CH2M HILL. With them, I had the opportunity to spend almost a year in Brazil, working on water treatment projects for Latin America's biggest steel mill, CSN (Companhia Siderúrgica Nacional). Here, I got to do a lot of translation because we collaborated so much with CH2M HILL's offices in the United States and in Brazil.
In 2012, I decided I was finally ready to make the transition towards becoming a full-time translator. I reduced my hours at CH2M HILL, accepted the position of Translation Coordinator at CAWST (coordinating the translation of training materials into Spanish and French), and started studying Linguistics at the University of Calgary.
In 2013, I moved back to the West Coast, and became certified for translation from Portuguese to English and from Spanish to English.